WISH LIST
Nassau Humane Society is a not for profit shelter for animals. We need your help in creating a good environment for our furry friends until they find a permanent home. Donations to Nassau Humane Society qualify as a tax deduction. Your generous support will be greatly appreciated. Please send your donations to the address below. In addition to your financial contributions, we also have a wish list. Our employees, volunteers, and furry friends would appreciate contributions of any of the following items:
NASSAU HUMANE SOCIETY WISH LIST (ORDER ONLINE!)
NASSAU HUMANE SOCIETY SUPPLY NEEDS

The following is a list of items that are always needed at the animal shelter. If you're out shopping and find good deals, please think of us if you can help out. This helps keep our costs down so that we can provide care and feeding of orphaned animals. You can drop supplies off at the shelter or the dog park on Airport Road during the day. On behalf of the animals.....thank you! We couldn't do it without your support.
Dog Supplies
Dog Supplies
Wet canned dog food
Esbilac brand puppy milk replacement powder
Hard Rubber Dog Toys (Kong-type)
Martingale Collars-all sizes
Training/Slip Leads (the kind Vets use)
Kuranda Beds
Disposable pee pads
Gentle leaders
EZ Walk Harnesses (medium, large)

Cat Supplies
Wet canned cat food
Kitten Milk Replacement Powder (KMR)
Cat Toys and Treats
Cat Litter
Kitten feeding bottles

General Supplies
Bleach
Dish Liquid
Dishwasher detergent
Disposable Gloves
Paper towels
Laundry detergent
Garbage bags
Gift cards to Wal-Mart, Petco, Home Depot, Staples, etc.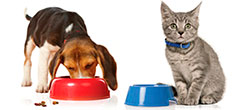 Pet Food Bank
We accept any cat or dog food for our Pet Food Bank!
Bring donations to:
Nassau Humane Society – 639 Airport Road –Fernandina Beach, FL 32034
904.321.1647